There are a variety of reasons you might want to use your DAW (Digital Audio Workstation) on stream. Whether you're an artist, producer, or even a podcaster; a DAW can help you organize your audio tracks, function as an instrument, add effects to audio; just to name a few uses.
In this guide we will go over:
In order to connect the audio of your DAW to OBS, you'll need a few things.

Note: Keep your software updated to ensure compatibility between applications
Note: The rest of this guide we will be referencing using the Multi-Output Device, as it is more commonly applicable compared to the Aggregate Device. Aggregate Devices become applicable when a DAW (e.g. Pro Tools) only has one I/O (Input/Output) device or when using multiple audio interfaces.
Now that our applications and devices are ready, let's route the output of your DAW to the Multi-Output Device. We'll show where to do this on some common DAWs, but the process will be the same.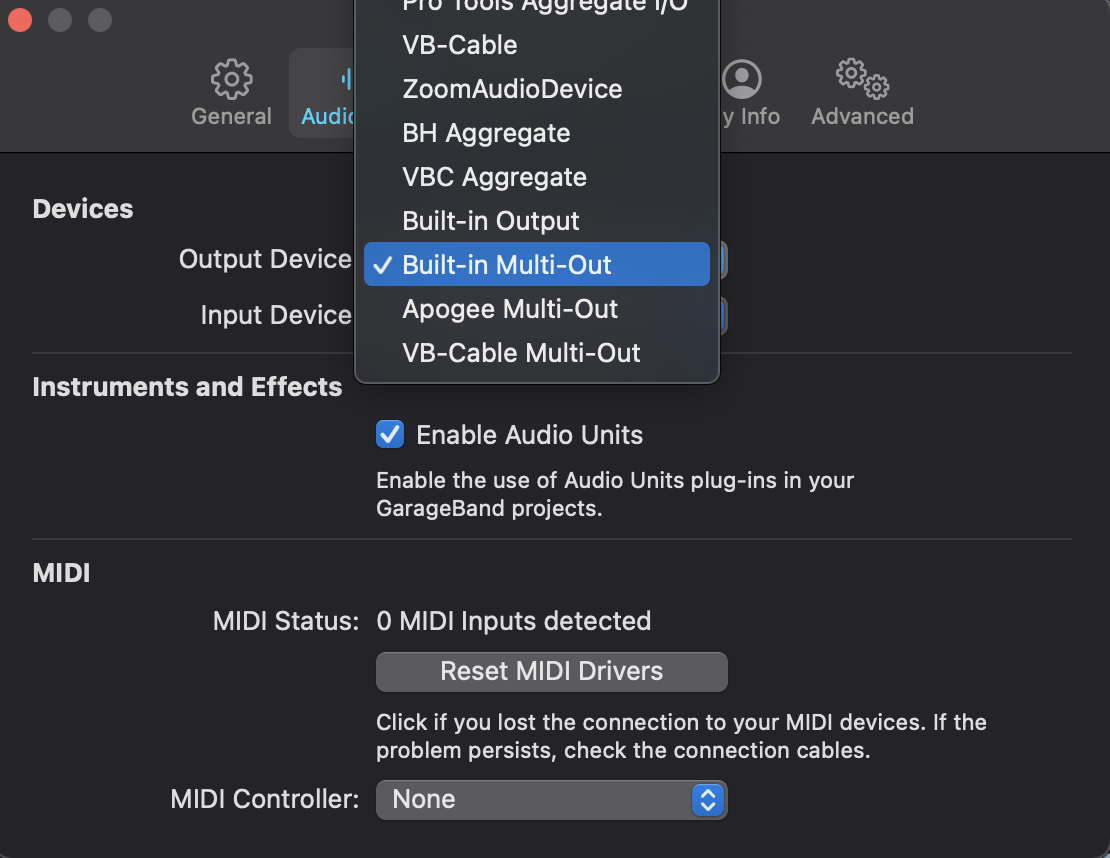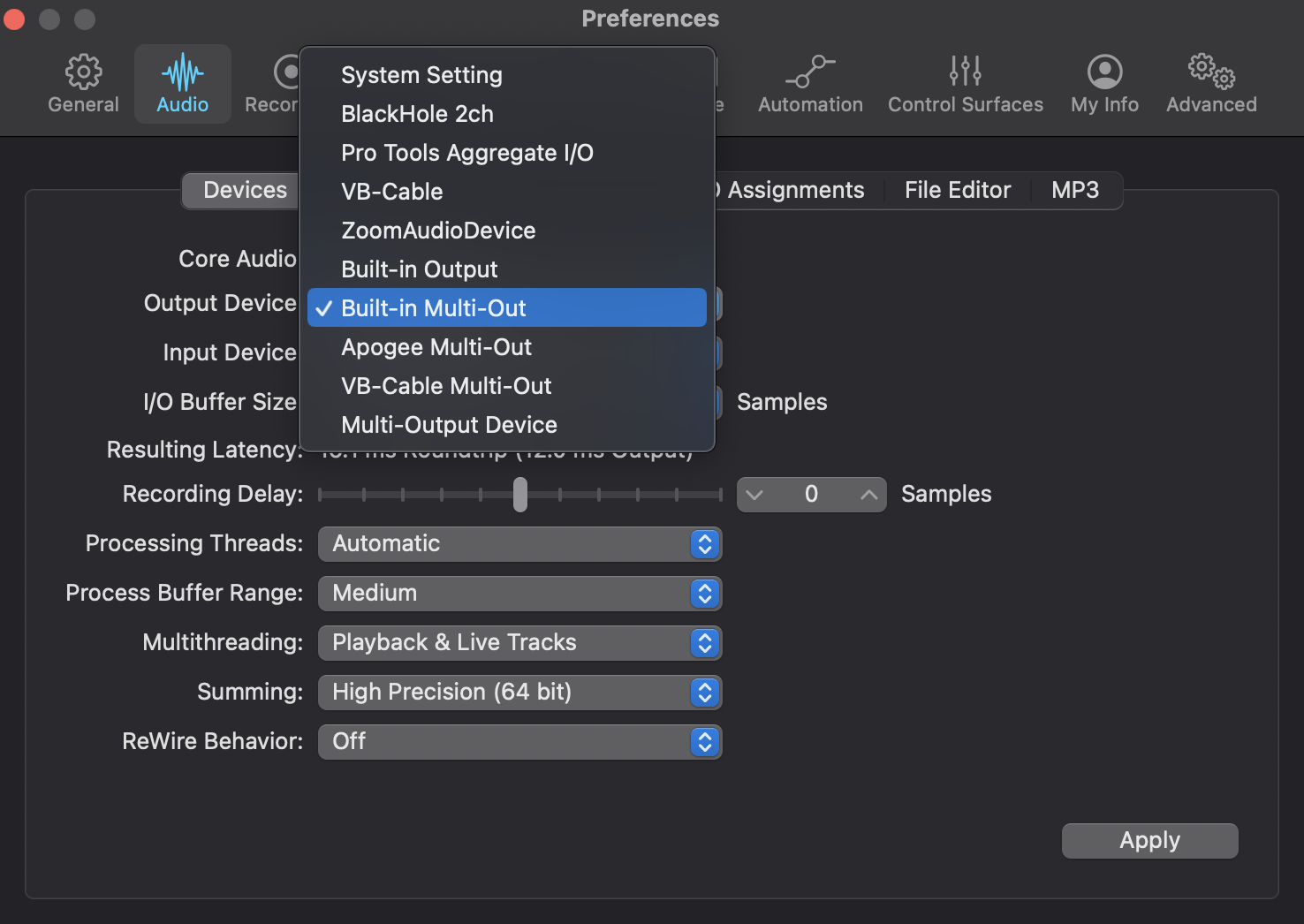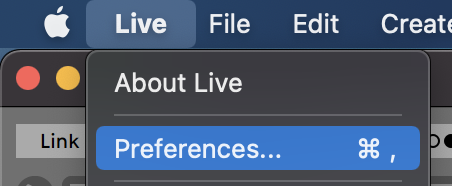 Adding Audio Source to OBS
Now that we've routed our DAW outputs to our Multi-Output Device, let's complete the process by adding an Audio Source in OBS.
In OBS, add an Audio Input Capture Source in the Sources section.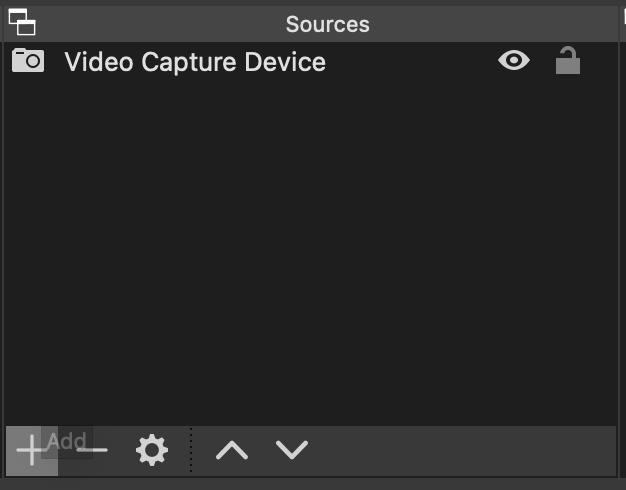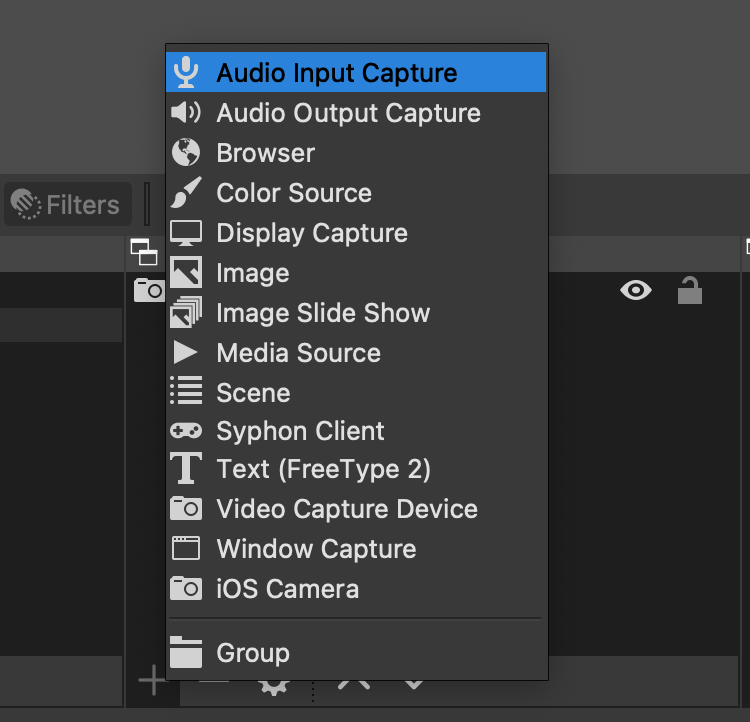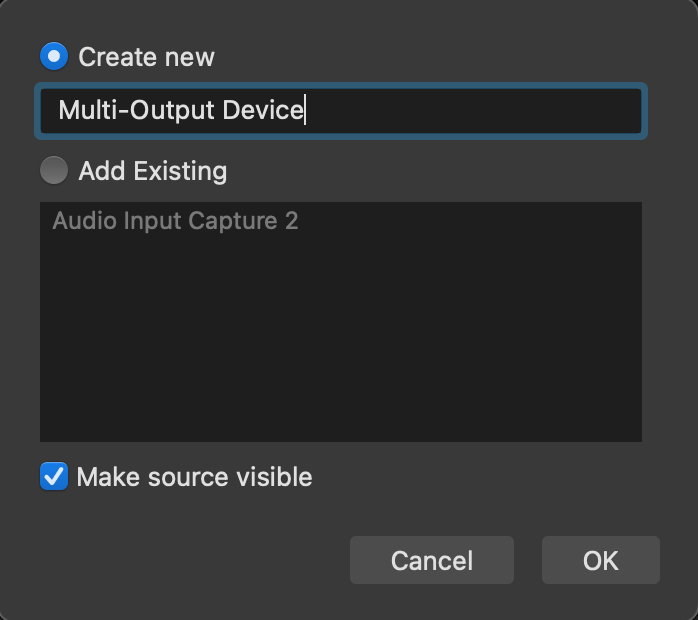 In the Device dropdown, select the audio routing software that is tied to your Multi-Output Device. In this case, our Multi-Output Device uses BlackHole 2ch. If you need to change this, simply select the source and select the device dropdown above.
Our Audio Input Source will populate the Sources and Audio Mixer Section

Play some audio in your DAW to verify the signal is coming through OBS

Troubleshooting
If you are not seeing signal:
Check that you followed the steps above
You may have to restart OBS or your DAW in order for the connection to appear.
Check that you have the correct Multi-Output Device selected
Check that you have properly configured your Multi-Output Device
If you are using an Aggregate Device, make sure your audio routing software is set as the Output Channels 1 and 2 (found in the Audio MIDI Setup).
Further Resources