VOLUME now offers a ticketed show feature! With this feature, you can schedule a ticketed show in advance, encourage your fans to purchase tickets, and then perform an exclusive show for ticket holders.
Your ticketed show is fully customizable -- you can set a custom name for the show, choose a specific date and start and end time, and customize the ticket price! A ticketed show is your time to create a memorable performance for your viewers.
Create A Show
To create a new ticketed show, click on the Go Live tab at the top of the homepage and scroll down to the "Show Schedule" tab. Click the button that says "Create Ticket Show". You can also do this in your Profile page.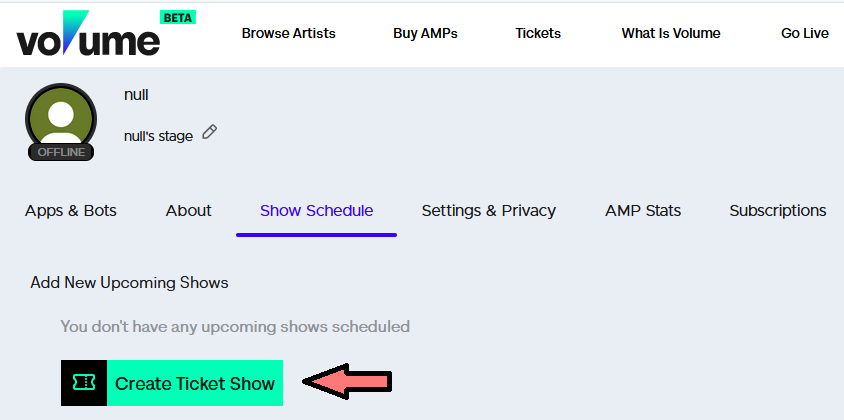 First, enter a show title and select whether this is a one time show or if you want it to be a repeating event.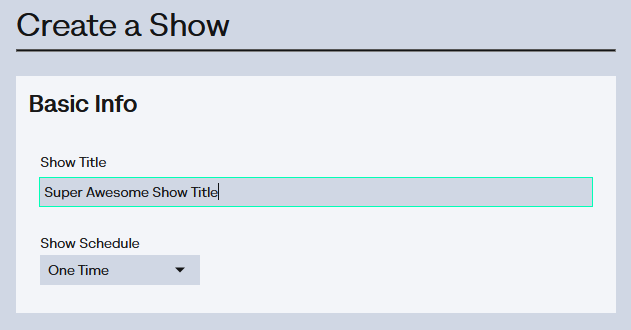 Second, set the time and date of your show. Use your local time as Volume will automatically show the correct time to viewers regardless of where they are in the world.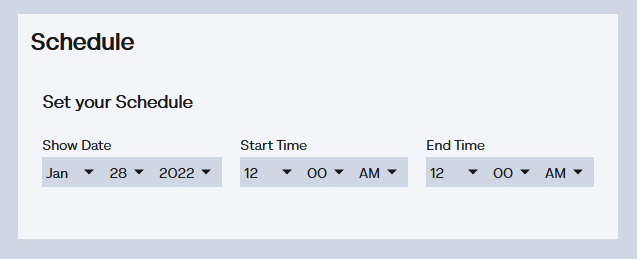 Third, set your ticket price. Ticket prices start at $1.99 and viewers can purchase with AMPs, a credit card, or Paypal.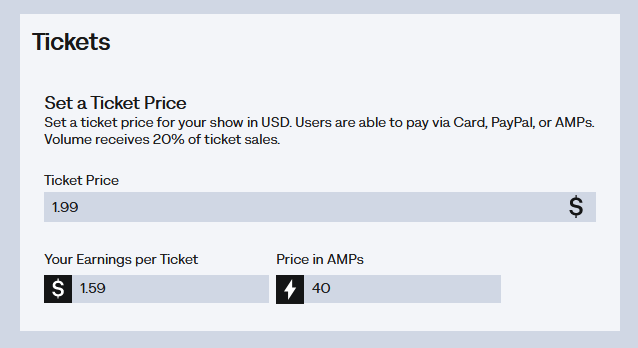 Fourth, upload a cover image for your show and add a description about the content of your show. The recommended image size is 618x424 pixels in either a .jpg or .png format.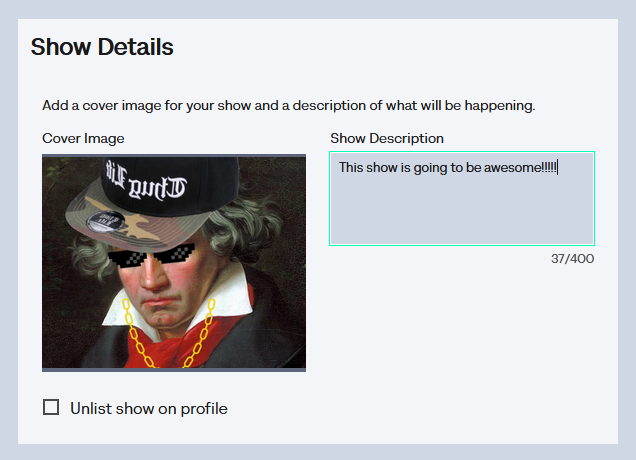 You can unlist your show on your profile, if you want to postpone an announcement.
Finally, use the audience settings section to allow certain users (moderators, fan club subscribers, or anyone else) to view the show for free. People must have a Volume account to be added as a free viewer.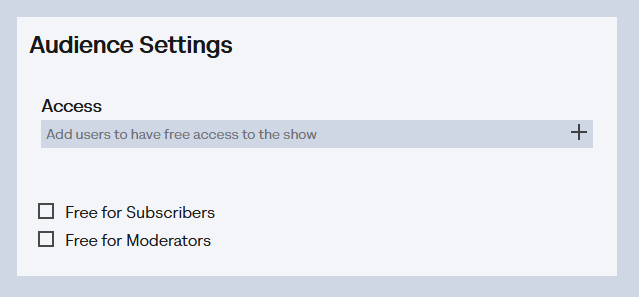 To save your settings and create the show, click "Confirm Show"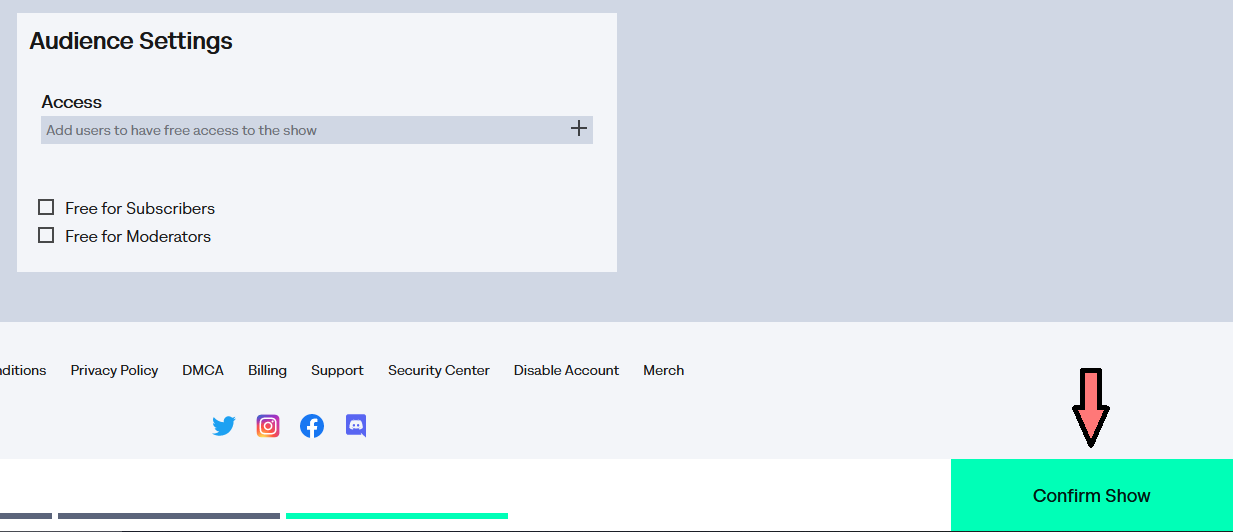 Start and Edit Your Show
After your event is scheduled, it will show up within your "Upcoming Shows" tab. Be sure to promote your upcoming show on social media and during any other streams you have to encourage fans to buy tickets! Viewers can purchase tickets in the "Show Schedule" tab when they are viewing your profile.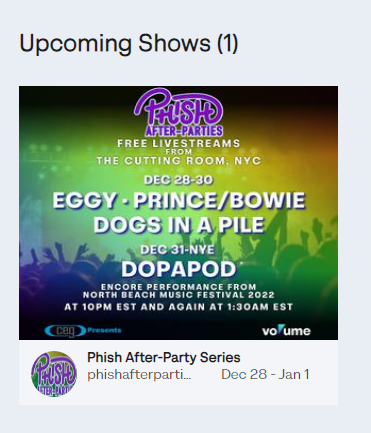 On your own Go Live page, click on your show poster to get a direct purchase link that you can post on social media. Your fans can click on this direct link to purchase tickets to your upcoming show.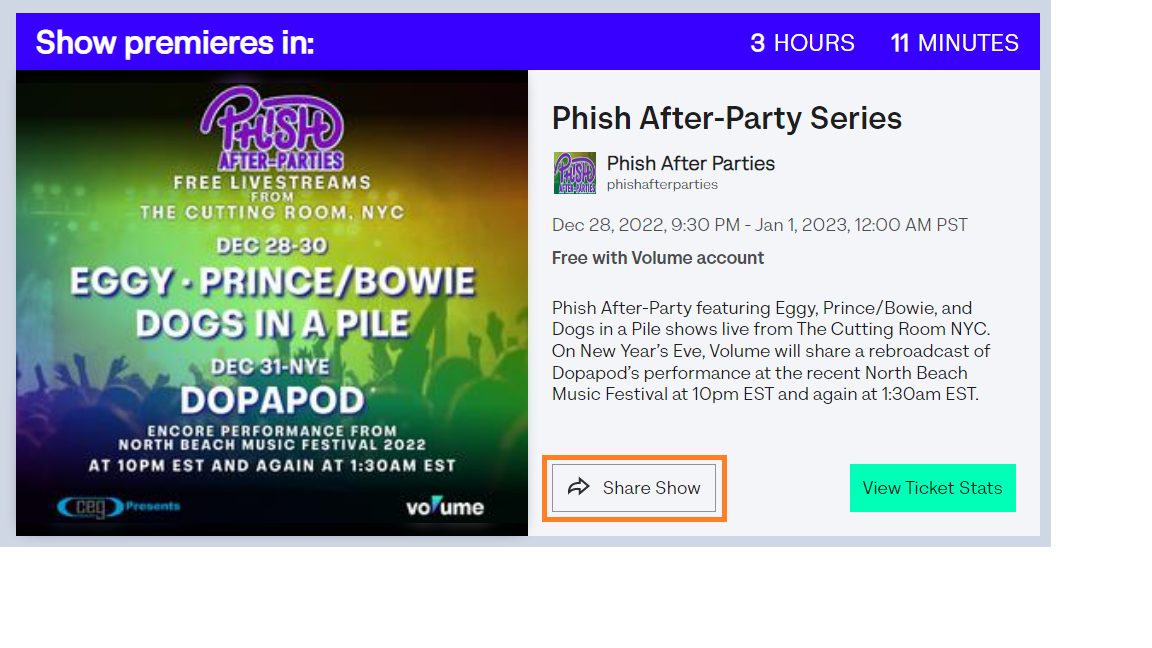 When it's show time, start your broadcast like you normally would, then click the "Start Show" button in your ticketed show! Keep in mind, if your show is not turned on, non paying audience members can view your content. Your show must be turned on at the beginning of the show and turned off at the end.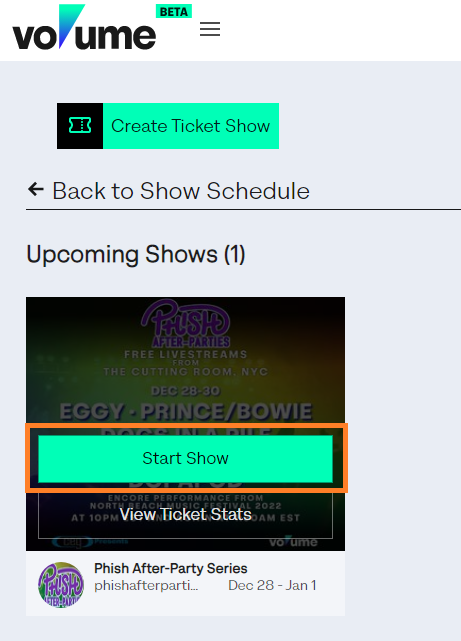 A notice will appear in your stage Chat letting you know that the ticketed show has begun. Viewers that have purchased a ticket will automatically be able to view the show, and viewers that have not purchased a ticket will see a screen letting them know that your show is currently ticketed. Users can purchase a ticket even if they joined late, too!