Is your webcam not being detected?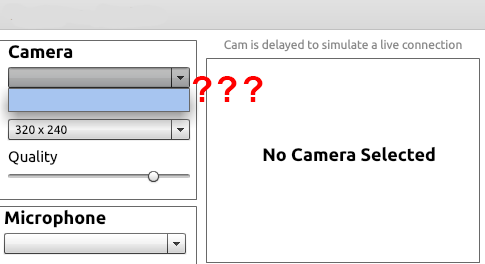 Try clearing your browser's cache as far back as it will go. You can find instructions for each browser here.
Ensure your router's firewall setting isn't too restricting, along with any other wifi or browser security settings.
It's likely you accidentally blocked Volume from accessing your webcam. If you use Google Chrome, click the white padlock
next to the Volume URL and change the camera and microphone permission to allow. Other browsers will have similar functionality.
If you are still having issues, make sure all of your drivers and webcam software (if applicable) is installed.
Have any questions? Please contact support!