Amps are a virtual good you can purchase on Volume that enable you to show support for streamers. With Amps, you can tip streamers and let them know how much you appreciate their content. Amps can also be used to purchase subscriptions, tickets to shows, and exclusive content from artists.
Amps can be purchased from various sections on the site, the main navigation bar, from a user profile, directly from a stage, or right here. Select the number of Amps you wish to purchase and the method of payment. We accept Visa, Mastercard, and Discover through Stripe; and PayPal. Select Add Payment information to continue.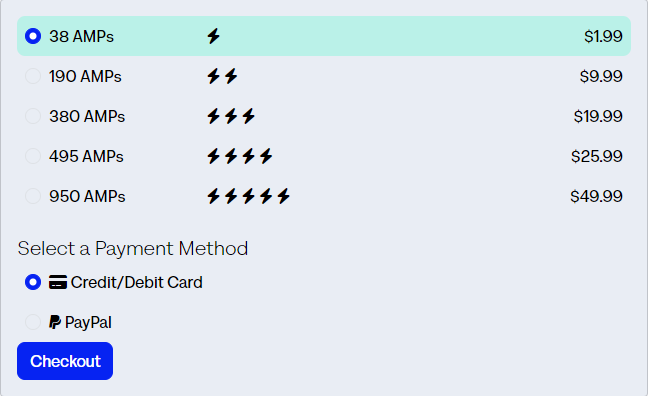 Confirm your purchase on the next page and enter the applicable payment information. Your payment is saved for future purchases, and if applicable, recurring payments. Select Submit Payment to complete your purchase.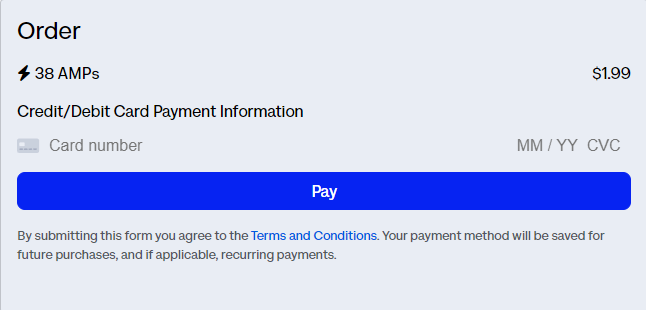 Once your purchase is successful, your Amps are immediately available to use.