Single-sign on allows you to sign into your Volume account using social media or email accounts you may already have. Volume has four single-sign on options - Google, Facebook, Twitter and Apple. This is a simple and quick way to create a Volume account.
Signing Up With Single-Sign On
When entering Volume, click "Join Volume" at the top right corner of the website.
2. A new page will open and offer you the option to sign in with Facebook, Google, Twitter or Apple.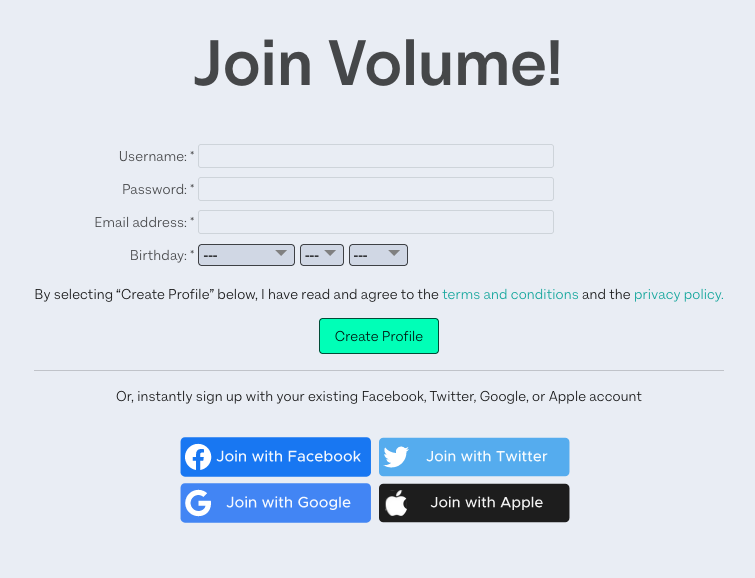 Select your sign in method, you will be directed to your selected single-sign on website login page.

After successfully logging in, you will be re-directed back to Volume to create a username.

Next, you may type in your desired username in the field provided.
Notes
We recommend placing two-factor authentication on your chosen single-sign on account