Securing your account is an important step in account security. We want to make sure you (and anyone you give permission to) are the only one(s) who has access to your account and information. We strongly recommend that you have a verified email and 2-Step Verification enabled.
Verifying Your Email
When you first sign up with Volume, we ask you to supply an email to verify your account. If you did not give an email when you first signed up, you can add one here or by navigating to the drop down menu at the top right corner of the website and select Account->Account Details->Change Email.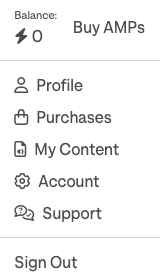 Once you've given an email, go to your email account and look for an email from support@volume.com. Click the link supplied in the email and your account is now verified!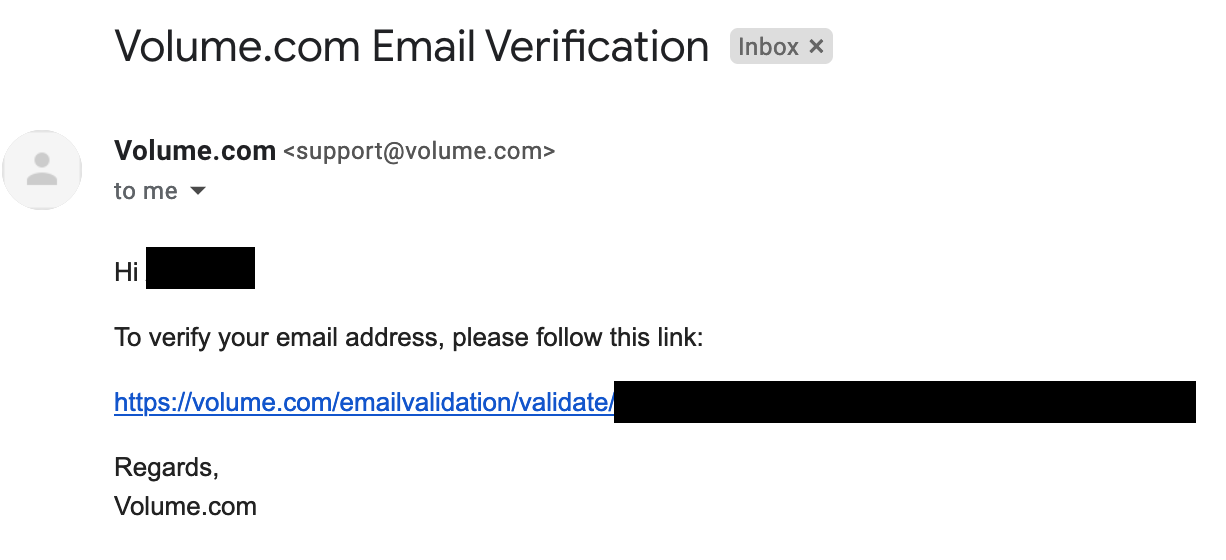 Volume.com offers 2-Step Verification for extra security when logging into your account. This authenticates that you are actually the person using your account and prevent unauthorized use by hackers and phishers.
2-Step Verification asks for a verification code when logging in. These codes can be received either through text, phone call, or generated on your smartphone or a hardware device.
Setting up 2-Step Verification
To set up 2-Step Verification, visit your account's Security Center and selecting 2-Step Authentication.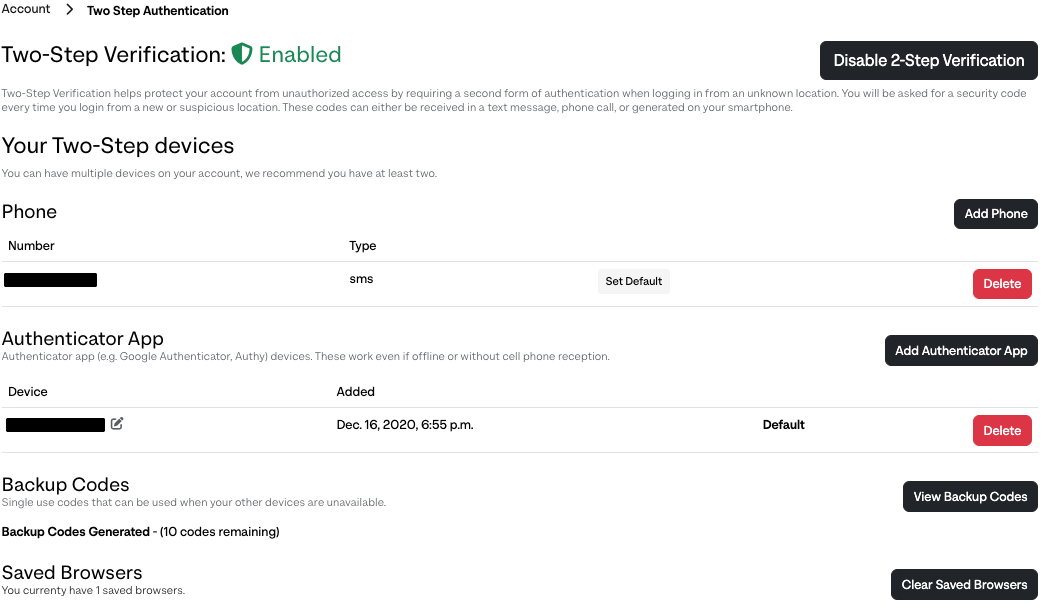 If you have not set up 2-Step Verification, select "Enable 2-Step Verification" to setup a device.

Next, choose a method of verification and follow the instructions to set up your device. You can use your phone, an authenticator app, or a hardware security key as a valid device for verification.

Once you've verified a device, you should see and indicator that 2-Step Verification is enabled.

Your 2-Step devices will be shown further down the page, where you can add another phone number and download your backup codes. These codes are single use codes that can be used when your other devices are unavailable. We strongly recommend copying your backup codes down and keeping them in a retrievable place. You can locate your backup codes within these security settings, by clicking on the "View Backup Codes" button.

We recommend taking the following steps to ensure your account remains safe and private: