Along with adding replays to your stage, you have the ability to allow certain broadcasts to be viewed at any time! You can set your past broadcast for purchase or make it available to everyone!
After logging in, click your name or account image in the top right corner of Volume and select "My Content".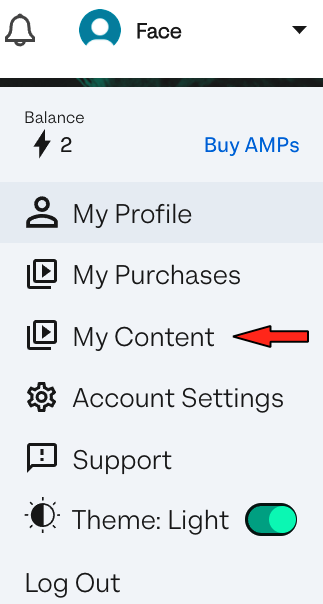 Select the "My Past Streams" tab.

Find a previous broadcast you wish to make public and select the pencil icon.

The details for the stream will be placed on the right side window with a video link you can copy and share.
Add a Subject to your broadcast.
Set your broadcast to "Everyone", "Subscribers Only", "Only me", or place an AMP price on the previous stream and set "For Purchase" or "Free for Subscribers".
Next, click "Save Changes".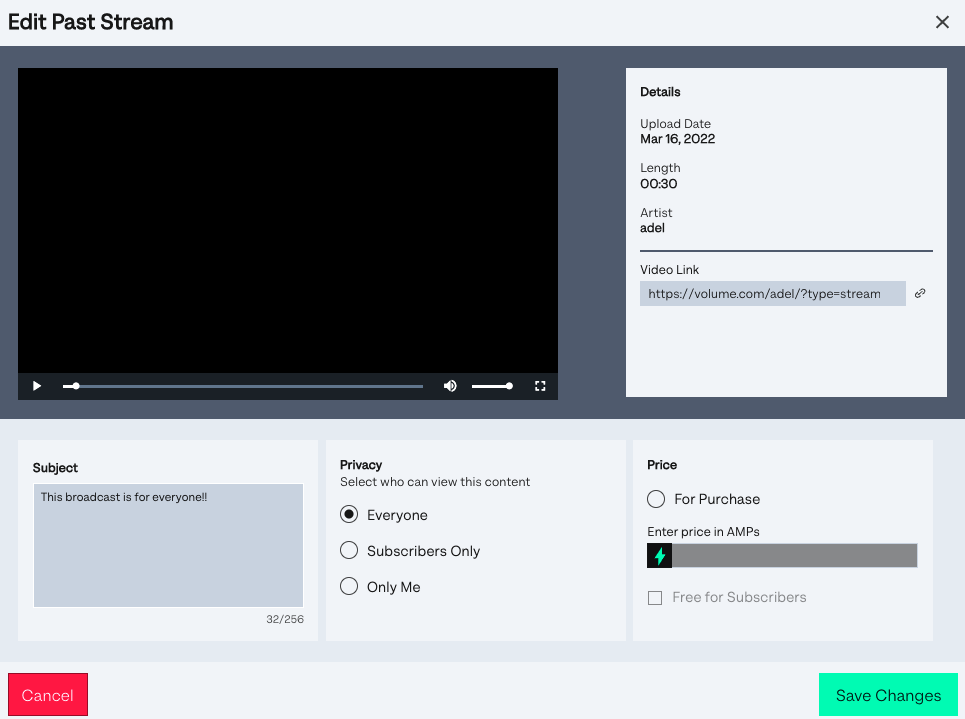 All of your available past streams will be posted for viewers in the "Streams" tab on your stage.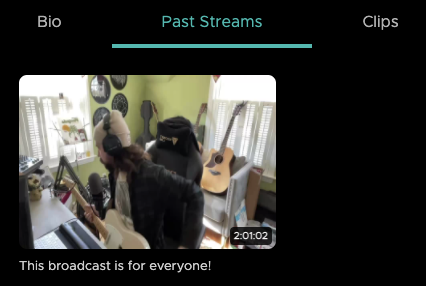 Any purchased previous broadcasts will show up in your Collection under the "Purchased Past Streams" tab. Even if a broadcaster has removed a purchased previous stream, the viewer who purchased the past stream will always have it in their collection!