Rush the Stage allows you to keep the party going by easily sending your audience to another artist's stage when you end your stream!
When you are ready to end your broadcast, click the "Rush" button that is located in the Broadcast tab under your broadcaster dashboard.

Select the broadcaster you would like to Rush, or search for a broadcaster using the search bar.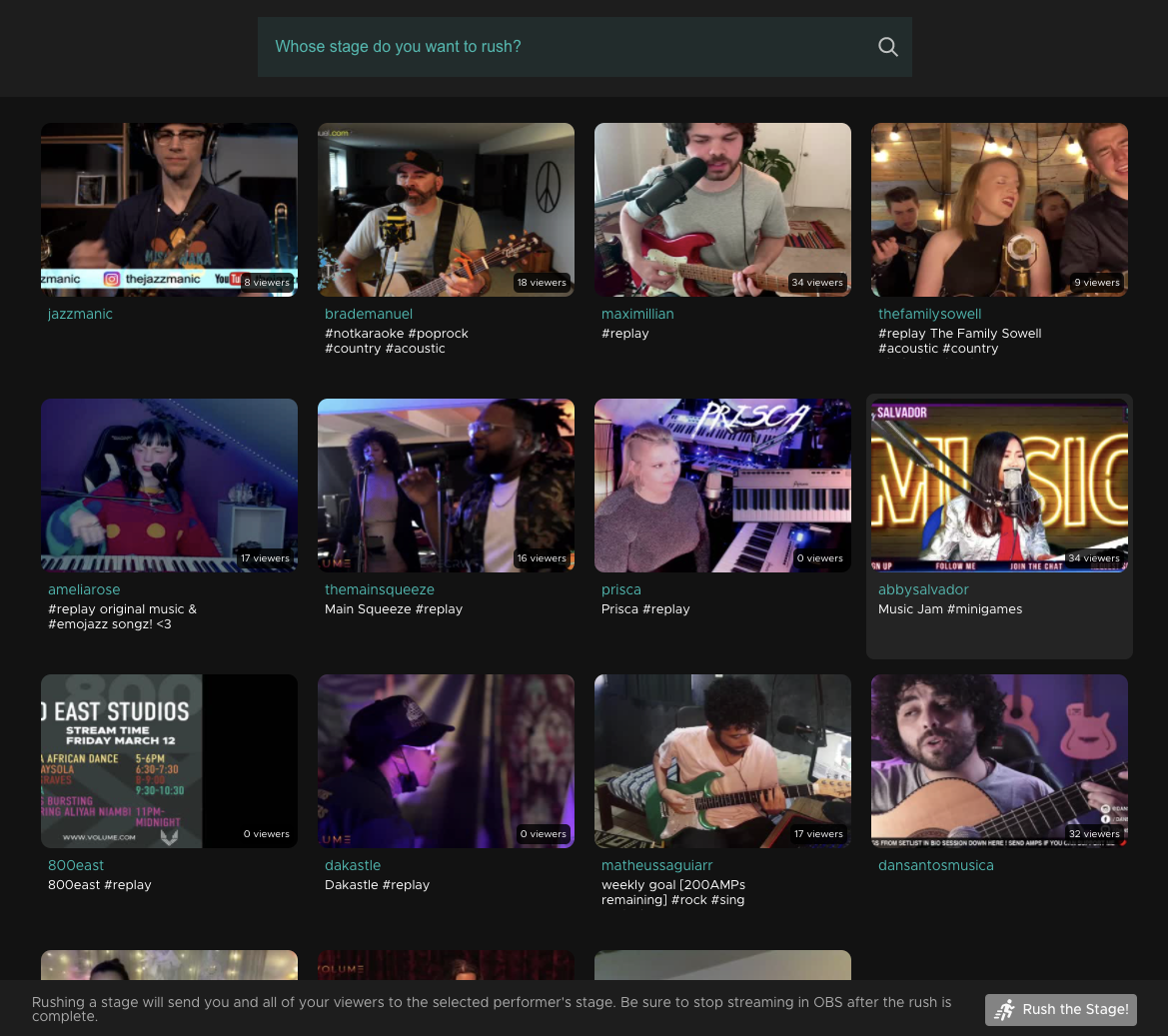 After choosing an artist, click the "Rush the Stage!" button.

Clicking "Rush the Stage!" will transport yourself and all of your viewers to the channel you've selected. The artist you are rushing will see a notification in chat with the number of viewers joining their stage.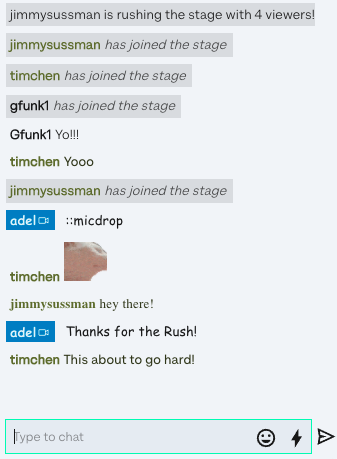 Don't know who to Rush, or want to try something different? Try Rush Roulette. Rush Roulette will pick a random LIVE room for you.
If you are using OBS, be sure to click "Stop Streaming" after you Rush a stage.